Founder@ Interview
Interview with Jordan Richards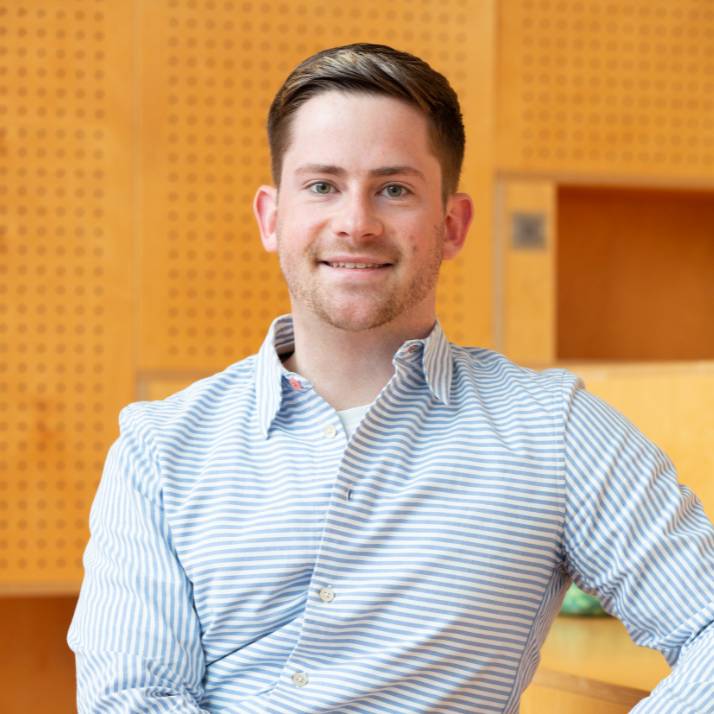 "Take the jump, there is no better time than now. You will always wish you got started sooner! Don't be too harsh on yourself, the key thing is that you are always learning… " – Jordan Richards
Today we feature Jordan Richards, the founder at RCCO.
We hear their story in their own words, their successes, their challenges and their insights.
Let's start by getting to know you. Can you please tell us a little bit about you and what you do?

I am the founder and CEO of RCCO, a digital creative agency working globally with tech brands, exciting start-ups, and 20+ teams at Google.
I also co-founded WILD, a video production company partnering with brands like PureGym and Revolut, as well as creating Founder Sphere – a community for like-minded young entrepreneurs.
A great introduction and start to this interview. Can you please tell us, how did you start, from what age, and what made you decide to change direction and start?
My history of entrepreneurship started at 13 years old when I sold my first website for £500. From there, my career only grew; at 18 I became one of the youngest apprentices at Google and by 2021 I'd spent three years there working as a creative full-time.
Now, at age 25, I'm the founder and CEO of my own £1.5 million digital creative agency, RCCO, working globally on a whole range of tech and startup projects with our design and development teams supporting the key elements for growth.
Thank you for that insight. So can you tell us…What does your business do and where is your company based?
RCCO is based in London with a remote global reach. It's a creative company for tech pioneers, from giants like Google to exciting start-ups with investment. RCCO aims to unlock creativity for businesses and enable them to launch products, raise investments and increase revenue.
Our design and development teams support the key elements for growth, including branding, website and app design, video and presentations.
RCCO is deeply invested in the quality of our service, with a small in-house team of 18. Our tight-knit team can bring deep tech experience to the table, having worked with global brands and enabled start-ups like Ad-Lib.io to sell for over $100 million.
Our ability to understand complex products and simplify them with creativity means that businesses can scale faster.
RCCO has worked with a variety of over 50 tech brands, from consumer apps to AI for Ad Tech. Our team is perfecting the exact creative formulas a business needs based on its goal – making it fundamentally easier to understand what exactly is required at each step of the journey.
RCCO now offers not only project-based services, but also a bolt-on monthly partnership for brands to add a creative team easily to their business. We have also hired further expertise from brands in the digital sphere like Tesla, Accenture Digital, and Google.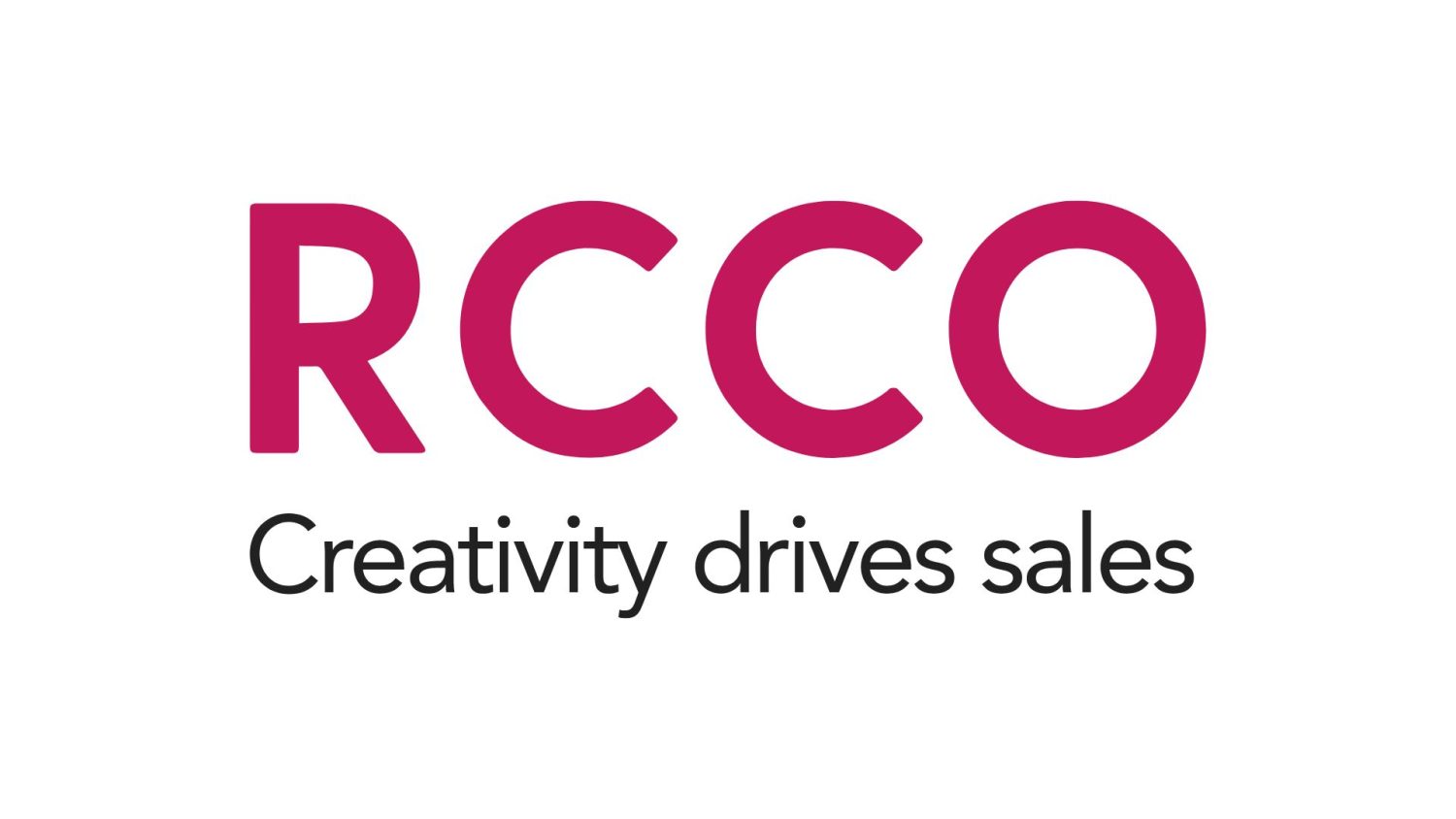 So what's been the story behind your success?
My success has been thanks in huge part to the people in my network who have been willing to help me along the way. I've been fortunate in surrounding myself with many like-minded and driven people. Though RCCO hasn't received financial support, the recommendation and advice I've received from peers in my network has been paramount to success.
I believe simply being nice to people and building a network is worth a lot more than raising any amount of money. I'd like to thank my ex-manager at Google – Erica the Head of YouTube UK Sales, Crystal the CEO of Keakie, Oli the founder of Ad-lib and Lucia, the head of Agency at AdForm. All these individuals have supported me by introducing brilliant opportunities for RCCO and have given me nuggets of advice that built the character I am today.
Thank you for sharing that. What's been your life's biggest lesson so far?
The biggest lesson I have learnt and one that I truly stand for is to 'be nice'. by my message of 'be nice'. I learnt this when a client of ours had worked with us for quite some time and the in-house design team was very jealous of the amount of work being sent our way.
Rather than working on their own services and becoming a better partner to their company, they decided to launch a legal case against us. This legal case resulted in us becoming an official creative partner to the company that was more integrated in their business and, in turn, getting more creative work.
Creating true connections and going above and beyond for others always finds its way back to you. Being nice and doing nice things for people will always pay its weight in gold.
Every detail you care about now will make a difference in the future. If you work with a mindset of "building for the future" and not chasing materialistic goals, it will accelerate your career.
We're nearly halfway through our interview so it's a great time to ask how does your business run. What three tools make your business run better?
We use the three S!
Sunsama – It enables us to track our todo list and block time into Google Calendar to actually work on the tasks with focus, a game-changer!
Slack – Hybrid teams need a quick way to connect. We chat all day long in Slack, hop on huddles to discuss more complex matters and even just share kudos and banter in relevant channels we have set up – a true virtual office.
Spotify – How do people get work done without music? We have a collaborative office playlist that anyone can listen to from anywhere – keeping the team motivated and vibes going.
Our business is heavily focussed around apps and a huge amount of my time is spent on testing new processes and ways to automate tasks. Without tech our business wouldn't be able to operate remotely and we'd certainly not be able to collaborate with clients from Asia to USA! The one thing to be careful of is the monthly fees, we have a subscription tracker that we review on a quarterly basis to keep app costs in check – as they can easily get out of hand.
What do you know now that you wished you had known before?
Every detail you care about now will make a difference in the future. If you work with a mindset of "building for the future" and not chasing materialistic goals, it will accelerate your career. Too much of social media is built around showing off and getting rich quick, this just isn't true. The older I get the more and more I want to be present every day, enjoying and appreciating the small things in life.

Time is precious. There is never enough time, and so I always weigh up whether it is better for me to do a task or to get someone who is a pro to help me out. It might cost you, but if it outweighs the pain and time it would have taken you, then it's worth it! I still keep some jobs like washing the car as I just enjoy doing it as a break-away from the screen.
RCCO's knowledge and breadth of offerings is expanding, and we're looking to co-found further sister companies that can provide specialist expertise for their clients.
What has been your greatest or proudest achievement or moment?
We designed and animated a 'Year in Trends' video for Google in a super tight timeframe and got it live before year-end. It received over 500k views in less than a month!
We still refer back to it today as a great example of team collaboration and hard work to achieve a great result. Seeing it go live was a huge treat before Christmas.
What future life goals do you want to achieve and why?
Looking to the future of RCCO, I want to leverage our work in supporting tech brands to launch and develop exciting new apps. Our team has in-house skills from branding to UX to development, and one of my future goals is to create a pillar of the team that is dedicated to incubating app ideas.
Another of my goals for RCCO is to be able to offer people the opportunity of a joint venture at no cost, using our skills and knowledge to make a client's idea a global success.
RCCO is also very passionate about giving back. I'd like to further extend our apprenticeship opportunities, as that is how I started my career – by not going to university and getting stuck in learning on the job with an apprenticeship at Google.
RCCO's knowledge and breadth of offerings is expanding, and we're looking to co-found further sister companies that can provide specialist expertise for their clients. Our current sister companies are WILD Film which focuses on video and animation production, and Ramp for scalable no-code website and app development. The vision of building a group excites me as we can continue to offer small-team care in more specialist creative fields.
To finish our inspire questions…"We believe that sharing inspiring words can inspire others." If there was one positive thing you would say to someone to inspire and empower them what would it be and why?
Take the jump, there is no better time than now. You will always wish you got started sooner! Don't be too harsh on yourself, the key thing is that you are always learning. Try to be a tiny bit better each and every day – the possibilities are limitless.
"Thank you it has been great learning more about your founder story and RCCO"
To learn more about RCCO Visit https://www.rcco.uk/
Inspired by this story? Please share this story and other founder stories.
For more inspiring founders stories check out Founder Stories.
More from Editor Picks
---
Founder@ Interview - An Interview with Chirag Shah, Founder at Pulse. Read their story now.
Founder@ Interview Interview with Owen Keenan-Lindsey, Founder at Assimilated International, read their story.
Founder@ Interview Interview with Janice MacLennan Today we feature Janice MacLennan, Founder at NMBLR, read their story.
Editor Picks
---